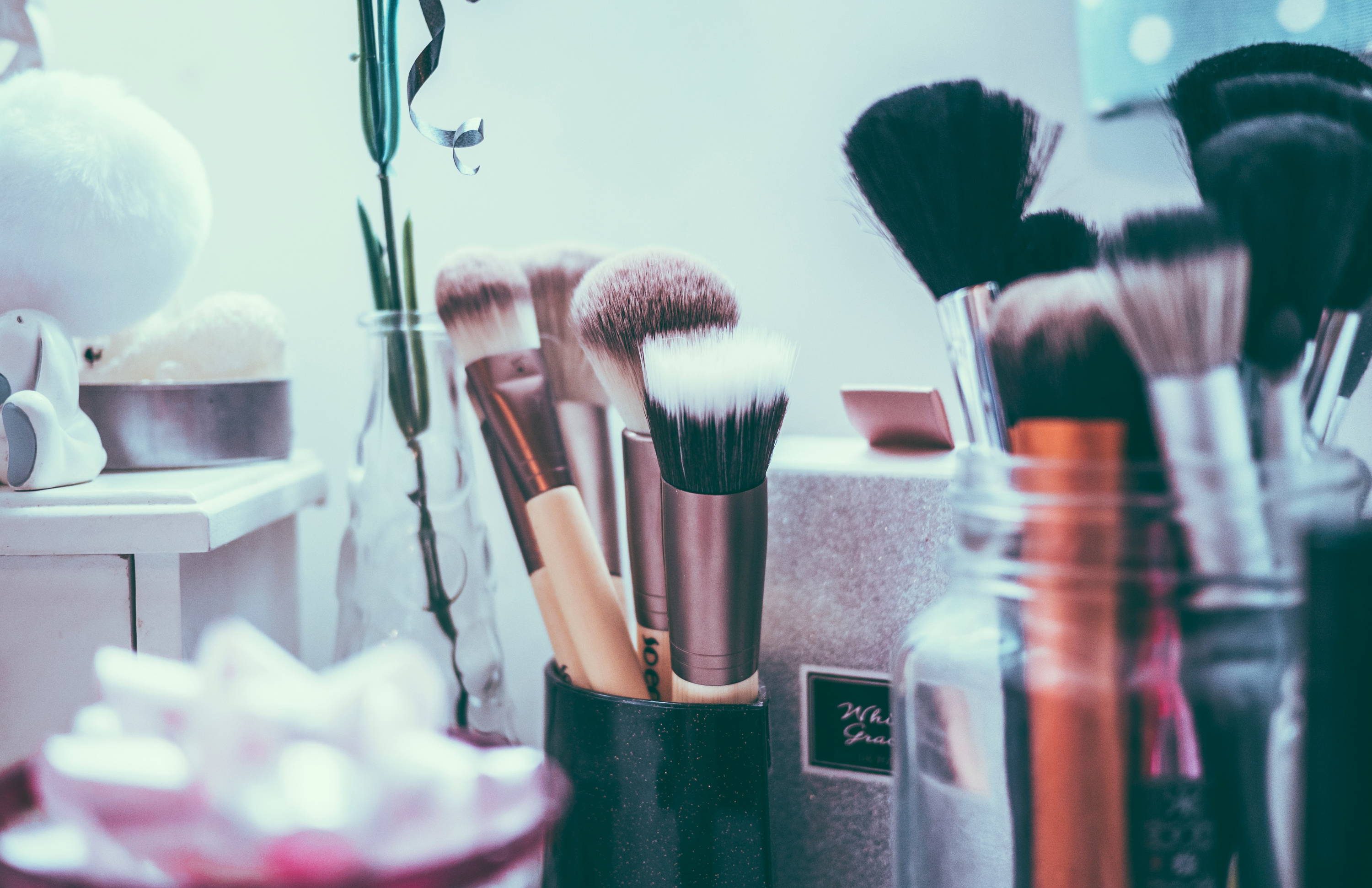 Storing your makeup and beauty products properly can help prolong their lifespan and keep them clean. Organizing your vanity helps decrease clutter and create a space worthy of instagram #vanitygoals. Plus, by organizing all your makeup you'll never have to be late for work again because you couldn't find your favorite mascara or lipstick.
Properly storing your beauty products is simple and fairly affordable with our tips and tricks! The first step is to take out all your makeup and clean off any debris, dust or excess product. Then, throw away expired makeup (you know you'll find at least one or two!) Don't know if it's expired? If you don't remember the last time you used it, it has to go!
Next, separate your beauty products into the following categories:
Eyeshadow

Eyeliner/eye pencil/brow pencil/mascara

Primer/foundation/concealer

Powder/blush/bronzer/highlighter

Lipstick/lip gloss/lip liner
Storage Tips:
Keep your most-used items easily accessible while keeping your excess and back-up items nearby.

Store lipstick upside down so you can easily find the shade that you're looking for.

Divide makeup brushes into two categories: eyes and face. Simply store them standing upright in jars. Fill a clear glass jar with colorful pebbles, coffee beans or rice for a cute way to showcase your brushes.

Get a vanity with a well-lit mirror and lots of drawers. You can buy plastic sections from the dollar store and place them in the drawers for easy organization.

Put each category of items in their designated box or section and label them. This also helps keep your makeup away from direct sunlight or accidentally shattering your favorite makeup palettes.
DIY Options for Organization Tools:
Stackable letter trays

Over the door shoe organizer with pockets

Metal magnet board + magnetic strips

Wire basket upside down for your lipsticks

Kitchen drawer organizers